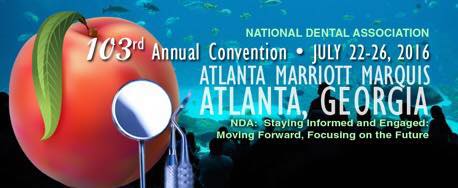 Hotel Information:
NDA has not contracted with a third-party reservation service.  The Atlanta Marriott Marquis will NOT email or call to solicit reservations. There are companies also known as Room Privates that have no contract or business relationship with NDA or our convention hotels contacting members. For your own protection, do not make reservations through an unknown housing or travel company. If you are approached by a third-party company alleging to sell you a room at the Atlanta Marriott Marquis for the NDA 2016 Annual Convention, please protect yourself and information by not provide them your credit card information. Instead, we suggest that you obtain the representative and company name, telephone number and web address and provide to the national office.  This companies typically offer discounted rooms, charge your credit card, you are left with NO room at the convention hotel and no means to recover your payment.
---
2016 Exhibitor Prospectus: 
T
he  DVD and CD for the 2015 Civil Rights Luncheon with Minister Farrakhan can still be purchased at www.finalcall.com. Go to Store and type in dental in the search box.  The price is $5 for CD and $10 for DVD.